Leader in the Scaffolding Rental Market: 50 years of experience and competence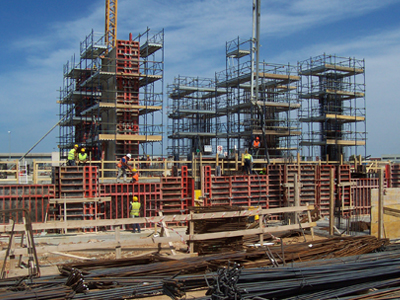 The bare scaffolding rental service consists of the material hire excluding the assembly and dismantling service, while the operated equipment rental provides a turnkey service package which includes not only the material hire, but also its transportation, assembly and dismantling. In various occasions, to the customers which opt for the bare scaffold rental solution, our company offers  to manage the planning stage  in order to avoid any difficulty which may arise during the staging.
The hired material is carefully selected and organized in designated metal containers, in order to be easily loaded for the transportation.